SHOW EPISODES:
PLEASE DO NOT LISTEN TO ANY OF THESE TRANSMISSIONS WHILST DRIVING OR OPERATING HEAVY MACHINERY! Thank you.. x
SHOW NOTES: *
These are 'Frequency Packages' of information, Intel, Data, radionics, so please go slowly and listen to Body Principle!
Frequency reference materials referred to in audio Transmission (Podcast).
Please know that whilst this was transmitted on Easter Sunday, it has taken several days to absorb enough for me to post. Also, today, 19th April I did the #11 Woodland Walk as a spontaneous top up to align energies to the #10 Solar Dragon Transmission)
Royal Crown Krystal Healing Waters (Emerald Order)
Reinstilled to Organic Blueprint componencies
Dawn, Sculpture by David Evans, Welwyn Garden City
Miss Crystal in background anchoring True Light Mechanics 🙂
Avebury Stone Circle (Field Conductor)
Silicon Body Mask removed!
Pivotal Activations around Avebury and other Node Points.
Sherrardspark Wood, Welwyn Garden City, Hertfordshire
video I did of Crystal playing in Krystal Healing Waters in Sherrardspark Wood for my Daddie 😉 The man in video is Chris, my best friend and fellow Christos Race Lineage.
Magnanimous Rebirth : Mother/Father Tree
The Golden Fleece of Protection and Invis-ability
Blue Flame Activation to replace tailbone and coccyx false overlay Implant : Aktar-na (Light Coding)
Reptilian Tail (tailbone)
Links referred to:
Tea made with Fresh Nettle:
In a pot, boil some water. Once boiling, turn the heat down to a simmer and add in your fresh (already cleaned) Nettle leaf, taking care to protect your hands as the formic acid is still present. Cover with a lid and let simmer for a few minutes. Turn off and let sit for a few minutes with the lid on, to let steep for a stronger flavor, or strain into your jar/cup. You can make it weaker by adding in some water.
The leftover plant material can be eaten — it's great with some butter and salt, or even on its own!
Enjoy your Nettle tea! For maximum benefit, try to drink 1 cup of Nettle tea every day.
Cosmic Christos Dragon Teachings – April Newsletter: Lisa Renee
https://energeticsynthesis.com/resource-tools/news-shift-timelines/3779-cosmic-christos-dragon-teachings
Adr$n0chr0m£: IMPORTANT Please ask in heart if you are to listen to this video as it is highly disturbing information regarding ch1ld traff1ck1ng and One must be in a balanced GUIDED position to be in presence of this delicate information? This Intel haunted me for months so it's not to be taken lightly. You may ask in your heart: "Is this my Peace or Truth to watch this?" Or words to this effect…
Please only CONNECT if you receive a clear "yes". However, respect that I will also need to ask in my heart if I am Guided to send this to without undermining your guidance . However, I must adopt safeguarding principles. Thank you for your inner-standing.
Krystal Cathedrals (Wells Cathedral) and UlurU, Mother Sacred Dragon (Stargate)
Transmission delayed in quantum spheres: please Right of Return, in Divine Right Timing.. Thank you x
Uluru Mother Arc Stargate
As the result of the Paliadorian Arc activations, the next stage of the Mother Arc 6D gateway in Uluru has commenced as a direct portal access for the Dragon Luminaries of the Ancient Builder Races to become more present upon the earth. Much of the Dragon Breath amplifiers that are specific Andromedan based frequency rays are being transmitted to support Gridworkers and are sourcing from the extensive ancient interdimensional systems found in the Uluru portal network.
As an example, the Blue Rainbow Suns send the AquaSAreion from their diamond heart tone and the Dragon periwinkle breath to help us direct healing tones into certain blueprints on the earth that involve the natural elemental kingdoms. Uluru is a major power point for the entire Mother Arc Gate system, it opens into another whole Global Network of dormant or inactive ancient interdimensional gateways used by the Dragon Luminaries. These are Krystic hubs connected to the Arc Technologies that were placed on the earth by the true God creators of this system, the Ancient Builder Races.
Uluru is a monument placed there by the Blue Dragon races located in the next Universe, the Seven Higher Heavens of Andromeda. This area as a 6D portal is being primarily utilized to begin to power up the next stage of Arc frequencies for stabilizing the support of all the Arc Gate Systems on the planet, as well as the sophisticated shield system required for the Arc Zone.
Christos Guardians may find themselves in the Uluru Gate to collaborate and communicate with the Mayan and Aboriginal Timekeepers, as this area is a sacred space for dream walking. Dreamwalking is to walk or transport one's consciousness to observe and heal the patterns and events transpiring in many alternate realities and timelines. To see the nature of the structure of what created them and to partner with God to find and remove reality boxes or dark portals that are used as consciousness traps. Dreamwalking is an altered state of heightened consciousness while in the pure observer state, it can occur while in another timeline, reality or exist outside of time. While in this altered state, we can bring that which was unconscious into our conscious awareness, so we can directly participate with that content while in our higher consciousness. The path of awakening is to bring that which is unconscious into consciousness, in order to heal the darkness or reveal the deception in order to see the greater truth. This is the state of bringing the eternal light to illuminate the shadows of darkness, thereby alchemically transforming its nature to reflect the higher truth, as the light shines upon it.
Uluru's Mother Gate has access into the beginning and end of creation timelines that are leading back into the Zero Point or Unity Field, the time before the Fall. The Creatrix Field can be accessed and the artificial timelines leading into phantom spaces can be observed for gridwork projects that result in the correction of AI related code systems used by the NAA. [1]
References (AG)
See:
Name ReCode:
FREEMASON – FREE-MA-SON
Original Blueprint _ Free the Mothers Son/Sun
Planetary Grid Work
Quantum Wave Podcast for Planetary Healing
Created in honour of Peaceful World Wide Demonstrations across the Globe on 20th March 2021: See https://t.me/worldwidedemonstration (please note: Whilst we are not directly affiliated with this group, we are vibrating in quantum alignment with the Cosmos to Connect as One
12pm, 3pm, 6pm, 9pm 12 am (21st)
Just beautiful, walking Human, 'Cosmic Pillars of Peace'! Thank you Beloveds.
We resonated as One and got the Job Done!
Gt White Lion Grid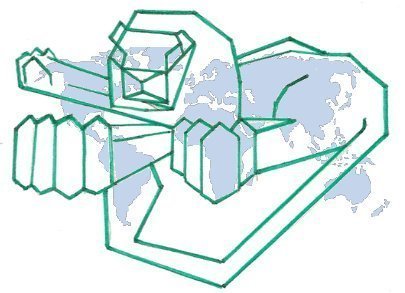 AurorA Pillars of Light
See here for a beautiful presentation of: AURORA PILLARS OF LIGHT
See here for an informative MP3 and PDF book of: AURORA PILLARS OF LIGHT
Med Beds
Electro Plasma Balls (Please see Plasmatics)
Also Plasma Pod for pulsating frequencies
God's Spiritual Armour.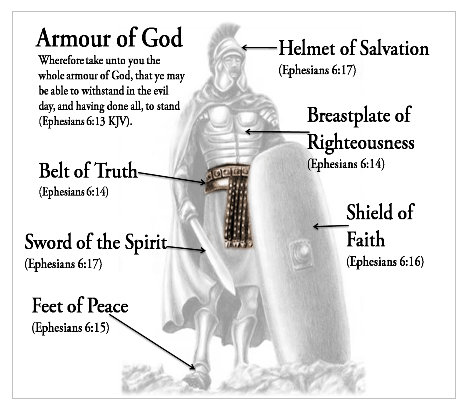 Return of the Mother: Elemental Re-Encryption Zone: Series (09:09:20)
Spring Equinox LAUNCH:
IMPORTANT:
i) Please see Vibratory Article: The Lion Gorge: Return of the Mother! For in depth information.
ii) Also, explore Return of the Mother: Cosmic Playground for essential 'Vibratory Notes' to assist with amplifications of this Series.