EQUINOX SPECIAL: The Gift of the Water Bearer
23rd September 23 @ 2.30pm uk.
Please see here for time-zone
Beloveds,
I am putting on an EQUINOX SPECIAL:💧 "The Gift of the Water Bearer,"💧 in honour of the Sacred Portal of Grace to bring forth beautiful Manifestations of Heart and ease any 'ascension symptoms' we may be experiencing. As well as playfully, foraging for authentic inspirations to best use this frequency space in the most creative omnipotent way.
We will touch on "Crystal Fingers" to check in with those who have been using this valuable technique and needing extra vibratory guidance. If you are new to this – all is well – as we will do a creative overview to quantumly get you up to speed. Or you can check out my recent course: GOLDEN AQUILA: Voyagers of Discovery where we go into this in more detail.
The Gift of the Water Bearer – Instruction Sets :
We will immerse ourselves in the harmonic resonance of live, spontaneous Transmissions in Core Alignment with group dynamics, current intel, bio-scan radionics: "Crystal Fingers" : etheric surgery bio luminescence and multi-sensory presence.
I intend this experience, to instil a wonderful 'Autumn Breeze' type Instruction Set into the CNS and Divine water molecules of body in a symbiotic flow of lots of self-love and/ or bear hugs ;-).
Just think of a sunny, wild and windswept magnificent Ocean -before the fall of Atlantis – and you will get a clear visual of exciting times ahead….💧
Yet realising the outer-scape is still exceptionally intense and choppy to say the least! So let's see how we can best polarity balance to soothe and calm CNS to bear witness to the Gift of purity of Soul.
Please note: I have put: Hands of Light: Bio Luminescence – on hold for Now – as I am experiencing severe EMF systems, including nerve pain in my hands so had to limit the amount of time I spend on computers to preserve my own "Hands of Light". Therefore, I will be performing this Equinox Special without presentation slides/PDF's.
I look forward to welcoming you to yet another playful journey into the unKnown, &/or for those new: A thrillingly exciting and positively revealing adventure together… 😉
However, I do recommend a pre-requisite before booking this Course, to watch/listen to this powerful Healing Water Ceremony by David Cole/Lurnpa. Also, this Water Ceremony, (below) bear style! 😉
bear video: Unknown Source.
AurorA'h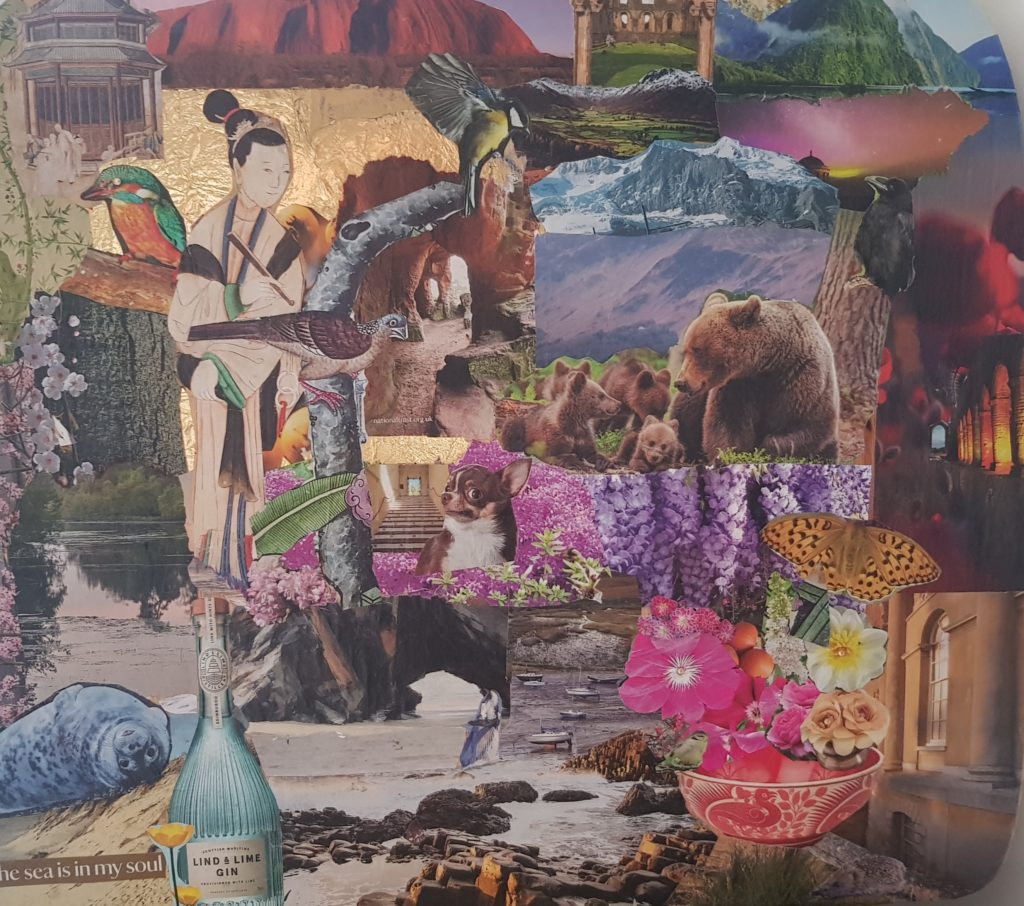 This is a dynamically intensive, multi-sensory immersion experience/Course, creatively crafted in love, integrity and wisd0m codes to bring the most catalytic transformations abundantly flowing into your life-stream…
Structured as free-flowing Presentations with a whiteboard with each Phase offering, multi-eclectic transmissions, experiential teachings, activations, collective healings and Q & A's…
I cannot say how long these classes will be, lets say 3-4 hours, depending on frequency flow : Could be more, certainly not less……
Please read all the Tablets carefully to familarise yourself with the course information.
✨
Materials : Please bring BLANK PAPER OR A BLANK JOURNAL AND COLOURED PENS/PENCILS/sparkly things etc FOR SOUL TRANSMISSIONS and essential Vibratory Notes… 🙂
✨
I look forward to welcoming you into this exceptional Ma-STaRry course..
AurorA'h ✨
Option I: £44
Option II In exceptional circumstances, I will make this Course available by a minimum DONATION. Please kindly contact me to discuss a resonant frequency.
In gratitude, lovingly AurorA'h 💛
If you are unable to join live – all is well – the REPLAY & DOWNLOAD link is in the PDF you receive after you purchase this course. The Replays will appear in the Frequency Folder within 2-3 hours. But please allow up to 24hrs for any technicals.
All healings, frequencies and vibrations will be free of time and space so you can tune in, or retune in as many times as you like…
i) After you purchase this Course you will receive a PDF INVITE that includes the LINK (2nd page) to join the ZOOM meeting. ii) FREQUENCY FOLDER: All Replays/Downloads/Course Material will be available in a Frequency Folder (3rd page), so please keep the PDF link handy as this will be updated with extra course info. Also, you will be sent an email after the course with a link to the Frequency Folder.
Emotional Triggers :
Please know, these Courses can be emotionally Triggering due to the raw, sensitive – and at times – controversial nature of some of the material and topics discussed.
I endeavour to do my best to uphold group dynamics and space and my loving priority is for the safety of All 'onboard Ship,' so to speak.
However, whilst I positively injoy 'colourful characters' and respect and honour "freedom of speech" – especially during these challenging, turbulent times with online censorship being off the charts.
I must, however preserve myself and the group space and therefore respectfully reserve the right to remove anyone who is infiltrating, possessed, using covert or overt psychic attack, or being rude, insensitive and disrespectful to others.
I will, however, give "Notice" to this end to allow: "Higher Self to Take Command" to give you a chance to auto-correct any mis-aligned behaviour – so you are not causing harm – in respect of yourself and All concerned.
Freedom of Expression :
This being said, this Course is one of Freedom of Expression and invites you to be transparent and true to self in a safe, loving and emotionally mature space.
If, however anyone is struggling with the intensity of the material, or has any issues, puzzles or concerns, – as well as joys to share – please reach out to me: and let's see how we can best assist you with this as your welfare is of utmost priority.
PROTOCOLS :
I highly encourage you to consult the PROTOCOLS page for self-care and vibratory support.
Thank you for your inner-standing and respecting our Group Field, in Highest Alignment.
I will use video ('AI facial recognition') but please respect this can be depletive due to the challenging internal mechanics of upholding space in group dynamics.
I may Wing In and Wing Out, ie use Audio so I can preserve internal dynamics.
Thank you for innerstanding!
You are encouraged to use your video camera but if you are adversely affected by this tech, I innerstand but I do InJoy to see and interact with your Essence.
Recording of Courses :
Please know this will be recorded automatically upon entry and uploaded to the Krystal Waters Shop to benefit all those who choose to receive this essence.
If you do not consent to having your face/voice/presence publicly on this recording, perhaps consider if this medium of expression is for you? If so, I innerstand and hope to see you somewhere in Vibratory Alignment soon……. 🙂
Or, let us also discuss if there are moments to turn off the recording if one wants to share private/intimate information solely between the live course participants.
I may provide suggested readings/videos/audio that I encourage you to view before a class especially if it takes some time to obServe and/or integrate.
Some will have TRIGGER WARNINGS as it is very sensitive information. PLEASE DO NOT SHARE THIS INFORMATION with anyone outside the Group Field to preserve frequency space.
If you get a clear "NO", to not view this info, please TRUST this, however if you get a clear "YES", please ensure you are in SOURCE SHIELD to protect energy bodies and TRUST Highest Outcome.
Please integrate PROTOCOLS page if you need extra vibratory support before/after these classes.
PDF's, Audio/Video & Materials
I supply beautiful, interactive PDF's of each slide and you are free to study these for personal use and I highly encourage this as many vis-able and 'silent' Kees & Codes are housed within that will further help with vibratory expansion and integration.
If however, you want to use these, including audio and video material in your teachings/workshops/groups etc, I ask that you kindly CONTACT ME first to ask my permission to use, it won't necessarily be a "no" but I will need to check in with the vibration.
Acknowledgment of other Sources..
I have attempted to honour any other material Sources as best I can in gratitude for their invaluable contribution to my Creations. If however I have overlooked something, please contact me and I will do my absolute best to correct this.
Thank you, in appreciation!
CONTACT ME :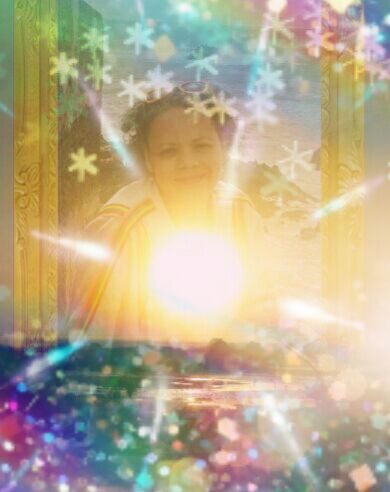 throughout the whole of the Course, or via email provided in PDF INVITE you receive when you purchase the course. I will get back to you ASAP. If you wish to know further information about this course, please get in touch…. Thank you!
Copyright 2023 Arc of AurorA (by Auror'Ah). All rights reserved. This website: Arc of AurorA, is the property of the living woman, known to the public as Auror'Ah/AurorA'h AzurA'h: incl: Adele Coral Rae All content and material on this website, including: Creativity Soul Studio ® and StarheArt CreaT0r Studi0 ® ) and all Blueprint Creations – including but not limited to: Podcasts, Writings, Teachings, Presentations, Interviews, & beyond – are protected under God's Natural Law which gives every living man or woman the natural right to express his or her thoughts through words, frequencies and vibrations. God's Living Law: Lore is superior to all man-made laws, including but not limited to corporate and state rules, orders, codes, acts, statutes, and regulations, and therefore has the power to cancel, delete, disqualify and nullify these man-made laws. All superimposed man-made laws that are in violation of God's Law: Lore are immediately null and void: disqualified in all Timelines, Dimensions and Parallels. Any man, woman or false god, acting or not acting as a government agent, spy, entity or clone who intends to cause harm to the living woman, known to the public as AurorA'h: including any and ALL spiritual soul names of embodiment must answer to the cause and effect of God: And Guardians.
None of the information on this website is meant as a substitute for medical advice or legal advice. The information on this website is provided for educational and entertainment purposes only.